Badges to Show your Support
Now that you've taken the pledge, show your support! Grab one of the buttons below and paste the code to your site or blog. Or you can right click on an image and save it to make it your social media profile pic!
Click here to download a PDF to snap a pic showing  us why YOU support Respect in Reporting and it could be our next site badge.
SHOW YOUR SUPPORT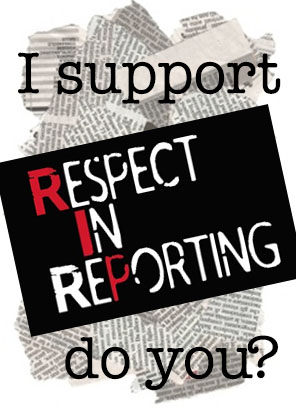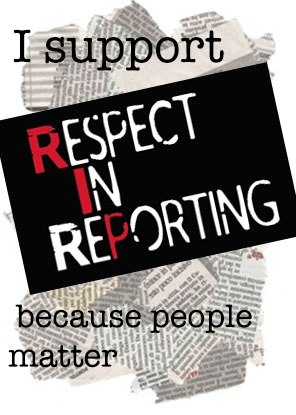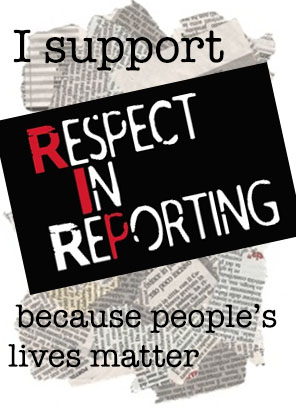 FOR JOURNALISTS
FOR MEDIA OUTLETS
FOR JOURNALISM SCHOOLS